It's 16th of August!!
That means..
H
a
p
p
y
17th
B
i
r
t
h
d
a
y
My one truly inspiration!!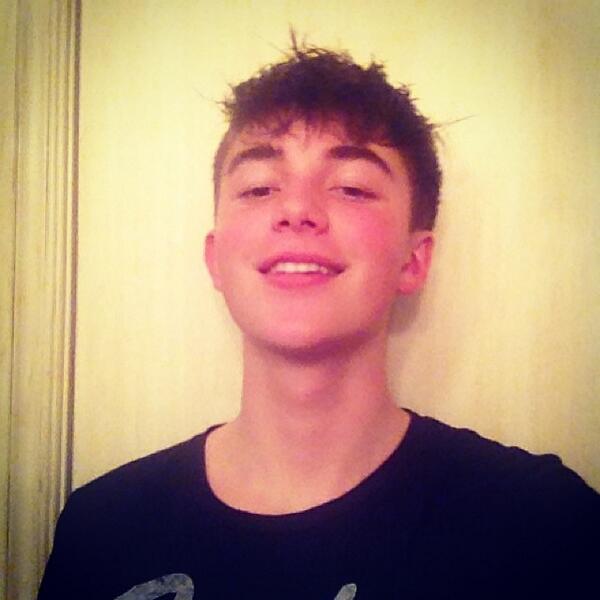 Arjunaku, selamat ulang tahun yang ke tujuh belas. Cie udah tujuh belas, mau ngegandeng siapa kira kira? *kedip kedip*
Ngegandeng gue maksudnya.
I really have so much thing to tell you. But even the smallest ants know that we live so freakin far away and that sucks. But it's okay, everyone will meet their idol in the right time, I'll have my turn, and i believe that.
So yeah, keep your awesome work, do not ever ever give up or look back, because what you are doing now is so much better so far, just don't listen to the goddamn haters or those who bring you down, because you know you can do it. Even tough without 'their' help, you can do it; I mean look at you! Temptation and Thrilla in Manila is beautiful, I love it, we love it, and we know you can do so much better without them.
...and what I mean by 'them' is your old crew. If you know what I mean. ;)
By the way, have you ever looked yourself in the mirror? You know you're good looking aren't you, you realized it don't you
Day by day you start looking more attractive. Sometimes I got dizzy just by saying your name. Puberty is doing it well, bless you.
You're just, fine. So fine.
Just keep being the Greyson we love :)
If you ever start to be an asshole i will punch you straight in the face
Or kick your ass to get shit outta you
So don't you dare
Oh and one more thing, can you start to smile again in every picture you take like really your most expression were like
:|
>:|
/:|
Oiya, jangan lupa nyari jodoh. Kalo masih belum dapet ya ke Jakarta aja alamatnya Jl. Haji Riban no 55 Bintaro Sektor 5. HAHAHAHA
Udah ganyangka banget Greyson 17 tahun, kayak berasa baru aja kemaren dia ngecover Paparazzi, rambut mangkok, ceking, chubby, pendek, trus lama lama gembul, pipinya merah (ini sampe sekarang sih), eh sampe sekarang tingginya kayak galah, muke cakep bener sampe puyeng liatnya, rambutnya aaahhh kayaknya soft banget mau pegang..
Ahh pokoknya bener-bener gakerasa deh dia udah sebesar ini, kayaknya baru aja kemaren dia 16 taun. Taun depan dia 18 taun, gangerti lg. Time really passes by so fast. Pokoknya aku senang bersamanya. Seneng sedih pilu kesel bahagia semuanya campur jadi satu, Fans war juga pernah, tapi kalo lagi kejadian yang pertentangan gitu, gue selalu inget aja, kita disini kan pengen support dia, pengen dia seneng karna ada kita disini. Jadi jangan bikin masalah yang bisa bikin nama baik kita hilang.. Enchancers. That's what we are.
Trus doi juga pernah bilang, "Don't believe in rumors you may be hearing." karna saking banyaknya fake news dulu. Yang dia mau kesini lah, pacaran sama itulah, inilah. Jadi sampe sekarang gue mikirnya kalo dia belum bicara apa apa tentang itu, atau official fansite nya juga gabilang apa-apa, gak 100% percaya.

Dan gue suka banget sama sifatnya dia; crewnya dia yang dulu, disebuah label, ternyata dia dikhianati. Duh sama label aja dikhianati apalagi sama cinta HAHAHA #ngawur #nggakbener
Trus gue kesel banget tuh sama ntu label, tapi setelah dipikir pikir buat apa kesel juga, toh Arjuna malah seneng udah gasama mereka lagi, crew barunya sekarang jg lebih awzum. Selama dia senang aku senang. Mending nunggu album/single keluaran baru lama tapi proses pembuatannya menyenangkan daripada cepet tapi mengekang.
Nah sifat doi untuk mengatasi itu, dia sempet putus asa awalnya, tapi bangkit lagi. Karna apa? Karna kita. He got up, start to find a new crew, and he did. :)
Suka banget deh sama sifatnya dia. Walaupun sekarang sering banget ngomong sh!t and stuffs, tapi attitude nya baik. Cuma beda setaun lagi, kalo udah gede trus masih menunggu kita kawin aja ya Grey HAHAHAHA #tambahngawur#tolonggausahdibaca
17 taun, ganyangka. 2010-2014, sebentar lagi aku 4 tahun menjadi penggemarmu, Arjuna:'')
Once again, a massive birthday greeting goes tooo..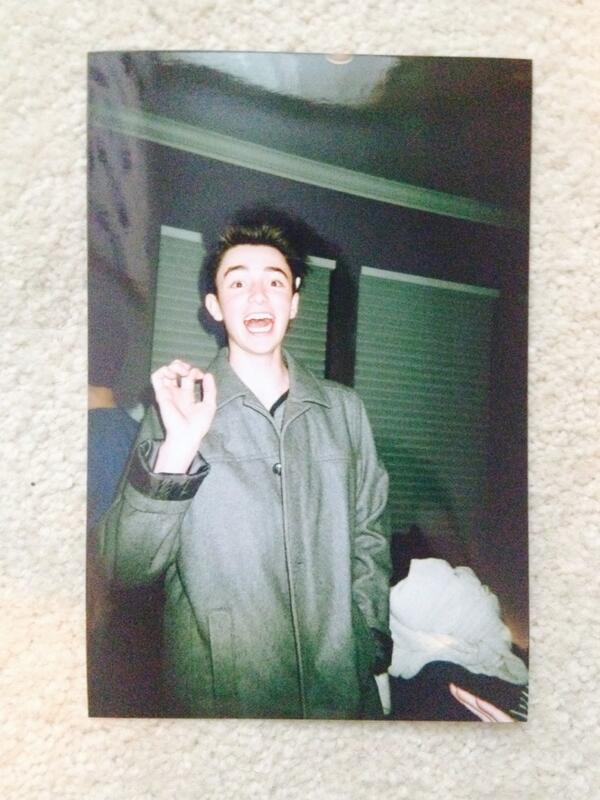 Happy 17th Birthday, Greyson!!
We

you
Au revoir ;)